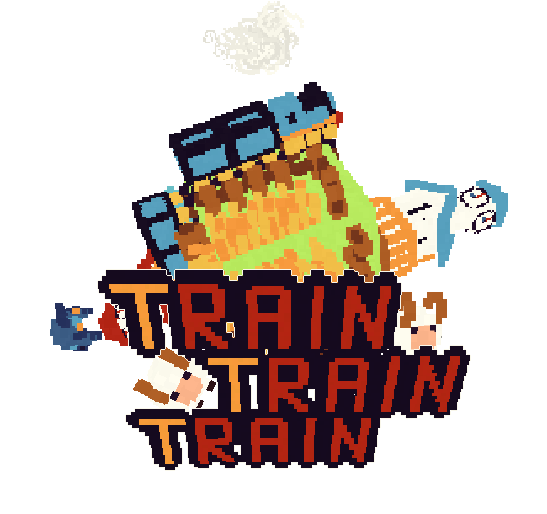 Train Train Train
Version 1.1 - Editor changes, getting ready for Steam, Tiny Teams Festival
---
Hello all,

I'm happy to announce that this game will be coming out on Steam this friday, and before launching it there I decided to nice it up a bunch.
There have been a bunch of changes, mainly to the editor.
You can now enable tooltips just in case you don't instantly know the game inside out upon launching it.
The rule editing menu has been made simpler,: you can now just drag and drop things around, and the available actions have been condensed to just 13 (while still doing everything the mess that was there before did).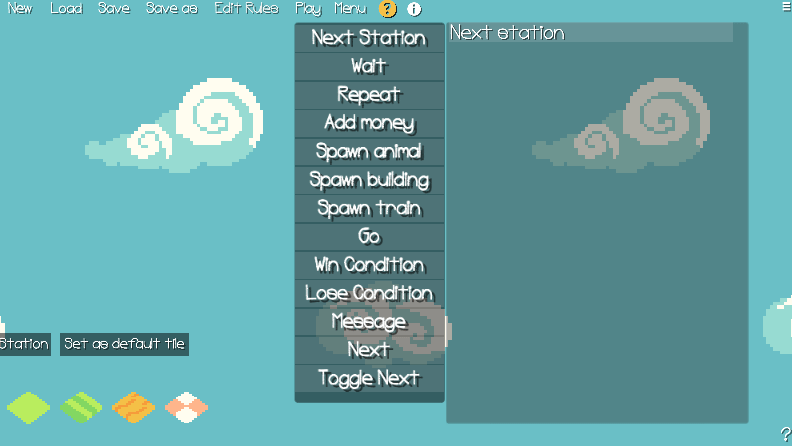 The game has also been accepted in the Tiny Teams Festival by Yogscast, it will be going on from the 9th to the 15th on Steam, follow me on twitter for more announcements and stuff.

I will be keeping the Itch version and the Steam as parallel as possible, obviously some things I can't put here (like Steam achievements and stuff). If you got the game on Itch before the Steam release shoot me an e-mail or DM on twitter and I will provide you with a key.

See you there,
Heinn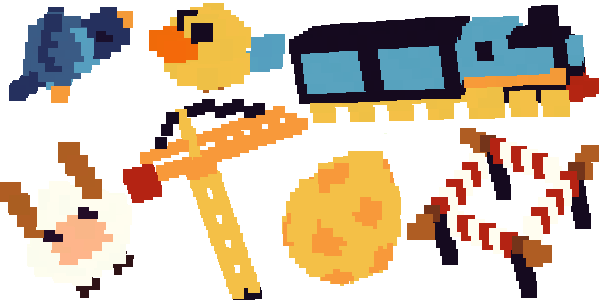 Files
train-train-train-windows.zip
22 MB
train-train-train-linux.zip
23 MB