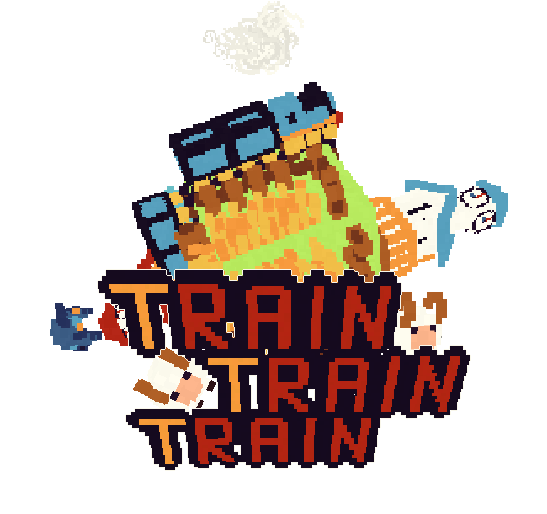 Train Train Train
A downloadable train for Windows and Linux
Train Train Train is a game about managing train networks in various smol cute 3d worlds. Lay down tracks, upgrade intersections and don't bonk the sheep.

Do not be deceived, this game can be as tough as it is cute.

Purchase
In order to download this train you must purchase it at or above the minimum price of $4.99 USD. You will get access to the following files:
train-train-train-windows.zip
22 MB
train-train-train-linux.zip
23 MB
Download demo
Comments
Log in with itch.io to leave a comment.
how do play any downloaded files
Noooo! Itch.io minimum price is $1 so it exceeds the $0.55 in my broke paypal!
Whoops, I forgot that was a thing, sorry about that.
It's fine, I'm just going to have to actually save money for the first time in my life.
This looks amazing polished btw!! If you ever want to make some sort of tutorial on how you did this cute style, I'd be 100% on board
Thanks! When and if I'll polish and publish the shader and the cube-voxel-to-flat-voxel-conversion script I'll think about it.
This game looks legit nice, i specially love the fact that Voxels are rendered as proper Software rendered voxel models (arrays of billboarded square sprites instead of cubes).
is there a shader or technique to do this? i have been looking for a voxel software capable of doing this kind of rendering.

Yeah OG voxels are nice and I don't know why more people use them, but it's probably because it's somehow harder to do them with current things. I might be wrong but I think the OG ones aren't even "billboarded" but literally just 2D rectangles and then scaled based on perspective. Really wish there was a different term for "flat" voxels and the "full 3d" ones.

In unity however you can't really tell shaders "draw a rectangle" and everything kinda has to go through a mesh. What I do is I have a script that first take a voxel object (.vox from MagicaVoxel) and from each voxels I make a quad, so the whole object becomes a mesh made of individual floating quads. The colors get saved into vertex colors and local positions into an UV. Then the shader does the billboarding (by doing some arcane matrix operations with the local positions that I may or may not have hacked together from some forum posts) and coloring.

I think a more "true to the original" way to do this would be with GL.QUADS but I'm not sure if it worth it.

At some point I'd like to share it all as a package but it's kind of a finicky and arcane process right now and there are a bunch of unused / experimental things floating in the code that might be confusing, but that's the gist of it.
The ability to instruct a train to leave immediately or delay its departure is a nice touch that complements the track design/switch management mechanics well.
Also, not sure if this is a bug or a limitation of the demo, but after completing the "Stripey fields" and "Double fence" levels, no additional levels were unlocked.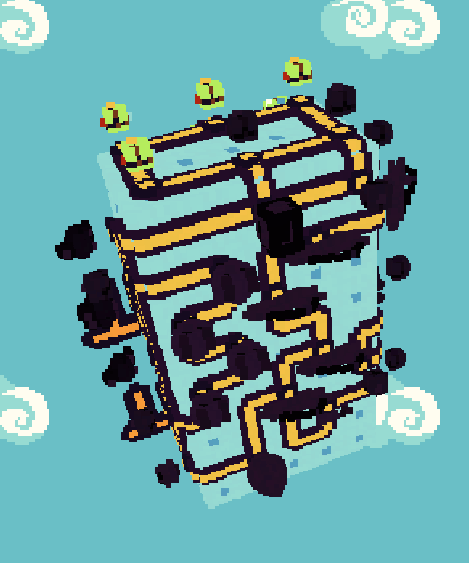 Man that name got me really confused for more than it should have.
Also while I'm working on it the whole game is supposed to be unlocked so WOOOPS uploaded the fix.
Perhaps I should mention the F11+F12 cheat to unlock everything in the main menu.


In any case, thanks for playing frien, glad you like the game.
Really cool game with a clear artstyle and a very interesting core mechanic!
very neat game gives me mario galaxy vibes!